Juul believes deal with Altria will help hasten demise of tobacco
2019-04-24
Vaping company's UK chief says he had reservations about tie-up with Marlboro maker Alice Hancock in London APRIL 22, 2019...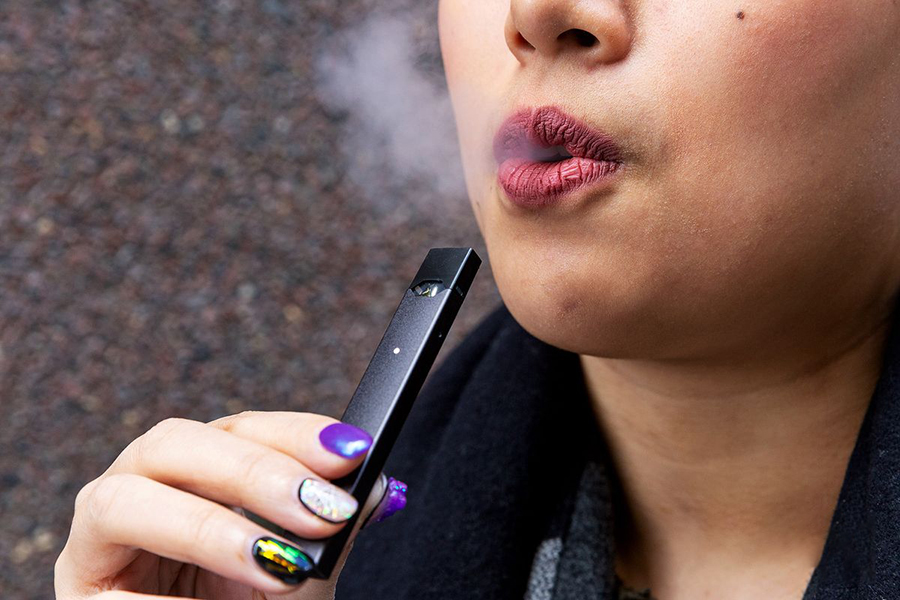 Vaping company's UK chief says he had reservations about tie-up with Marlboro maker Alice Hancock in London APRIL 22, 2019.
Few companies look to help another that would put them out of business. But that is what vaping start-up Juul claims Altria, the maker of Marlboro cigarettes, did when it took a 35 per cent stake in the company at the end of last year. "We've got the biggest manufacturer of cigarettes in America to hasten their own decline," said Dan Thomson, managing director of Juul UK. "No one has ever done that." As smoking declines in the west, multinational tobacco groups are seeking ways to counter their demise. Some have diversified into marijuana and drinks.
Others have turned to e-cigarettes, which have eaten increasingly into Big Tobacco's business. Juul's vaping products dominate the US market for cigarette alternatives. The company, which now accounts for about 75 per cent of US e-cigarette sales, saw a 154 per cent increase in sales between 2017 and 2018, according to Nielsen data. The Altria deal, which valued Juul at $38bn, more than doubled the two-year-old company's valuation at its previous funding round last summer. But Mr Thomson insists that "money was not the motivation" and that, given Juul's mission to "end cigarette smoking", he had serious reservations about tying up with a tobacco group.
As part of the deal, Altria agreed to have Juul adverts in Marlboro packets, allow access to its customer database and give the vaping product a presence on Marlboro shelf space in US retailers. In December, Altria scrapped its own vaping products at a pre-tax cost of $200m, citing their "current and expected financial performance". Howard Willard, Altria's chairman and chief executive, said concerns around his company's future profitability based on its investment in Juul were "overstated". However, there are question marks over Juul's own growth after it came under fire from the US Food and Drug Administration in January for targeting young people. The FDA has restricted sales of flavoured vaping products and threatened to ban all e-cigarettes if use among the young continues to rise. Analysts at Jefferies said they saw "increased risk" to Juul from FDA guidelines and noted that Juul volumes and share had seen two months of decline. Juul is now sold in nine markets outside the US. It launched in the UK last July, where Mr Thomson wants to position it as a health product. It retails in 270 Boots pharmacies and will launch in another 300 by the end of the month. The UK could be a lucrative market given the receptive public health atmosphere: Public Health England has backed vaping as a safer alternative to smoking. However, Mr Thomson said Juul would be more successful if EU restrictions on nicotine were loosened. In Europe, Juul pods contain 1.7 per cent nicotine as opposed to 5 per cent in the US, making them less addictive. But Mr Thomson argued that the US level was more effective for switching smokers. "It strikes me as a strange regulatory regime when you can have pretty much unlimited strength nicotine cigarettes and quite limited strength vaping products," he said.
However, Caroline Renzulli, of the Campaign for Tobacco-Free Kids, said Juul's move away from the youth market was "too little, too late". She said the start-up had "zero credibility in claiming that it cares about public health" and that it did not change "until it had no choice".